Edinburgh Painting & Decorating Services
We Offer A Full Line Of Services For All Your Painting & Decorating Needs
PAINTTEC Ltd provides a wide range of painting and decorating services for residential and commercial properties. We work with property owners and developers, schools, hospitals and medical practices as well as retail and office spaces.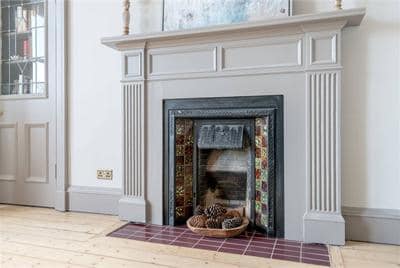 With over a decade of experience painting and decorating is a primary service that our company provides. Our highly skilled tradesmen are capable of undertaking tasks as:
Interior Painting
Exterior Painting
Wallpapering
Common Stair Painting
Kitchen Furniture Painting
Plastering
Skimming
Cornice & Coving
Artex Removal
Spray painting comes as a perfect solution where you want to achieve superior finish compared to traditional painting and decorating techniques.
It can be used for painting almost all surfaces.
Spray painting is more effective and economical than brush or roller painting and allows to precisely cover small or large surfaces in less time.
Ames Taping is a more efficient and cost effective alternative to plastering. 
Instead of plastering the joints and skim coating the whole surface of plasterboard, with Ames Taping we only apply 3 coats of joint compound to the joints. As soon as the joints are dry they are sanded down with dust-free sanding equipment to get a perfectly smooth surface ready for Painting and Decorating straight away.
PAINTTEC Ltd is Scotland's spray plastering specialist.
Airless Spray Plastering is an alternative to traditional skim plaster and lining paper systems.
It can be used on both commercial or domestic projects to get a high quality finish, which will satisfy the most demanding customers.
Airless Spray Plaster comes as a ready mixed product, suitable for a range of backgrounds including plasterboard, concrete, lime render, cement render, cement fibre boards, chipboards and previously non absorbent painted surfaces.
Airless applied plasters benefit from a lightweight formula, making it easier to level and sand, as well as manage on site. It is ideal for smooth finishes which are in high demand by multiple clients.
After initial preparation of surfaces, our team members apply two coats of Spray Plaster using a Graco spray machine. Once dry (usually 24-48 hours) the surface is sanded with a dust-free sanding equipment and once completed it is immediately ready for decoration.
Benefits of Spray Plastering:
Ready to discuss your project?
Call us now to discuss your project and how we can work together to give your property quality painting & decorating service.